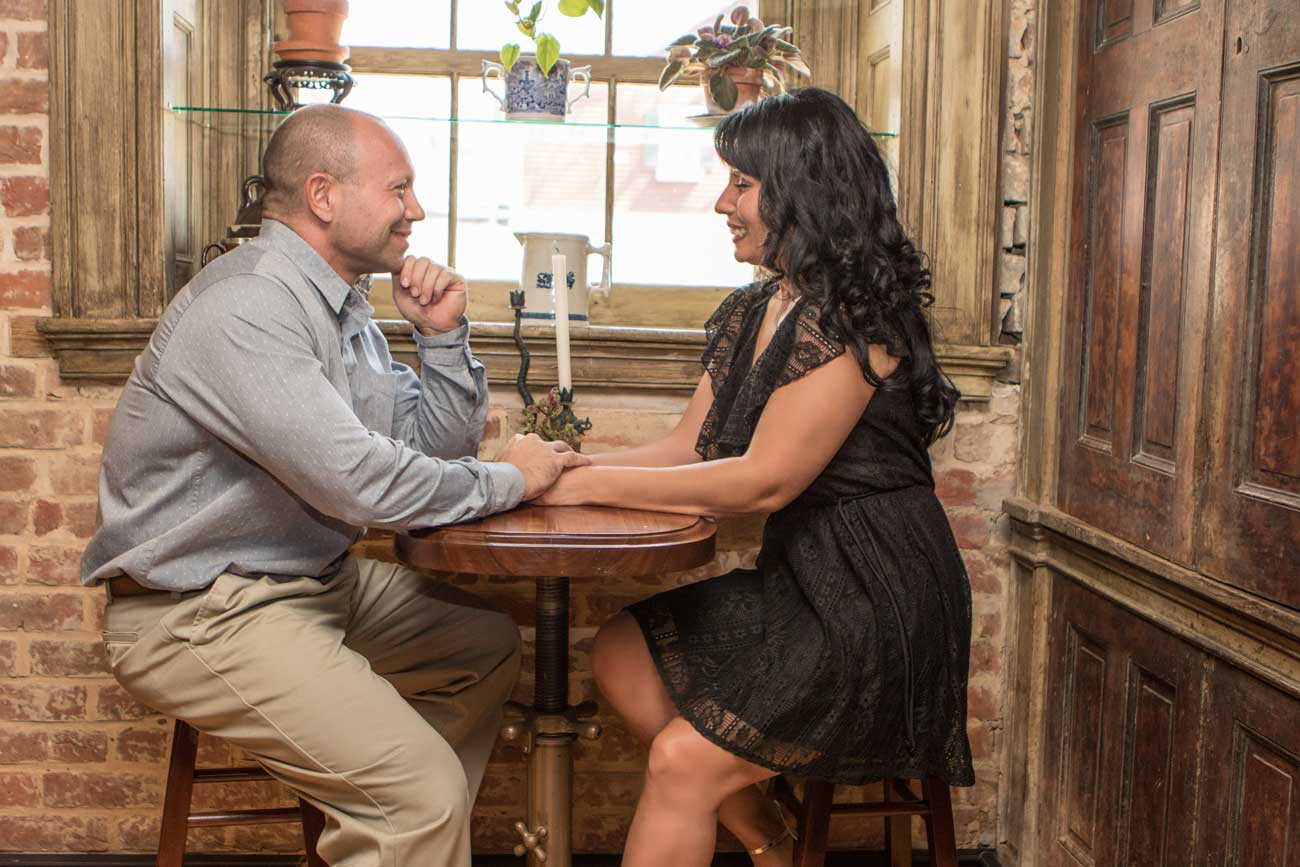 Quality time in your cozy pub
Whether a large party, or for just two, we will provide you with facilities and service to assure a most pleasant and memorable experience.
Fine Dining at your event
From our extensive travels, and after living abroad for more than 20 years, we are familiar with the requirements of a great meal and we will provide you, together with our experienced caterers, an experience that will delight you and your party.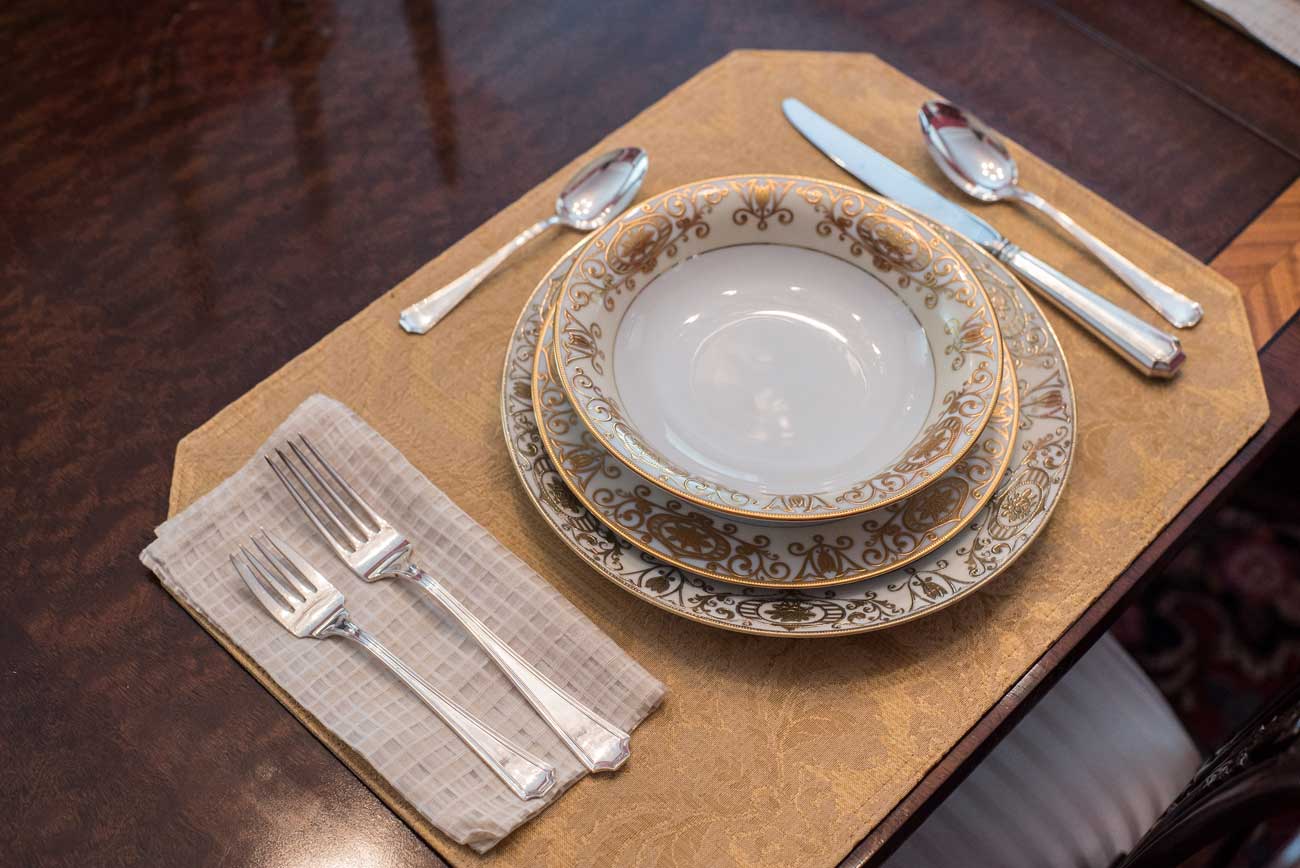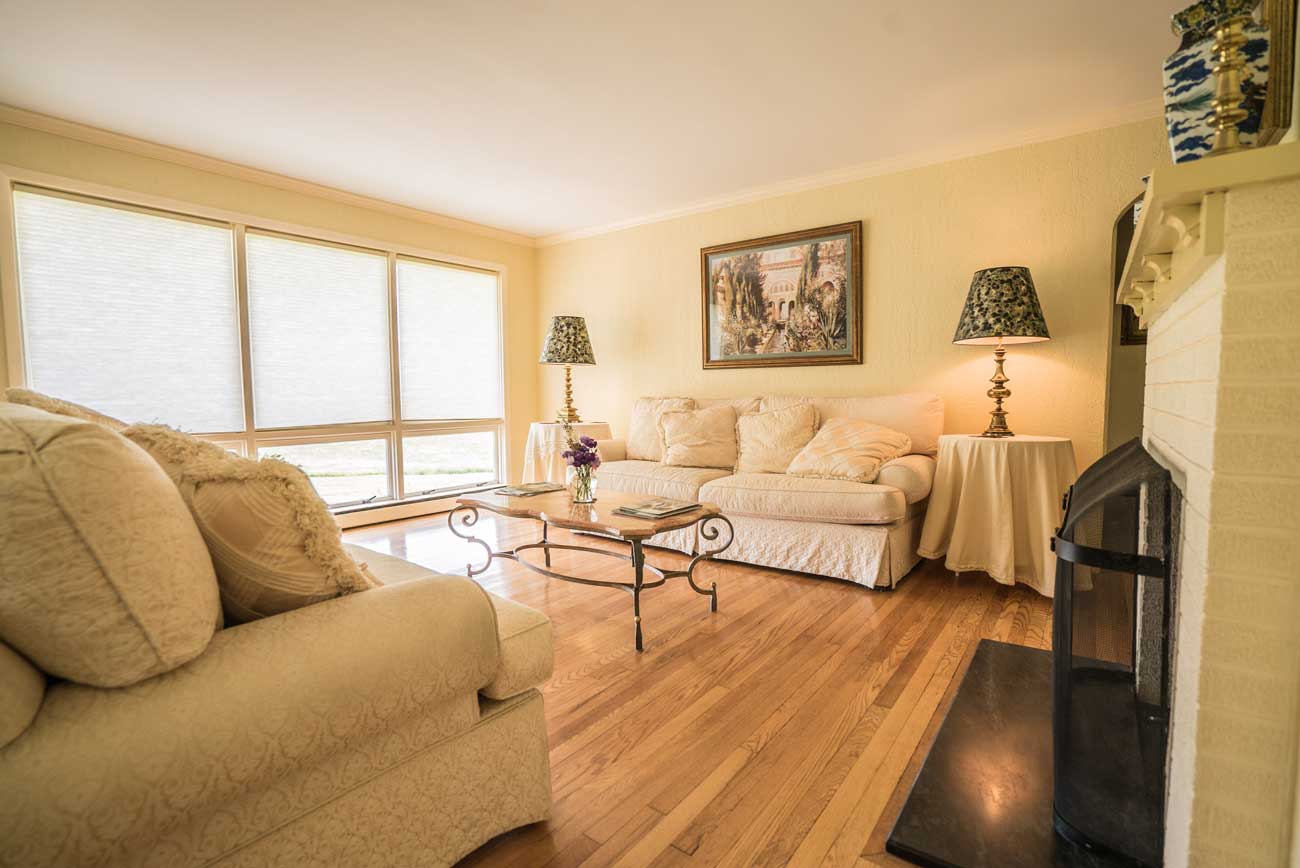 Living room at the Ranch House
We welcome guests here from all over the world at the ranch house right on the property.

Your living room, hung with fine art, filled with comfortable seats and a real fireplace, offers with its floor-to-ceiling windows, views to the mountain fringed horizon
Upper Hall
During the restoration project carried out between 2001 and 2016, care was taken to retain original features of Elmwood's 1838 construction.

Pictured is the upper hall, furnished with antique furniture and art from around the world to encourage the architecture to speak, and to afford you with complete comfort.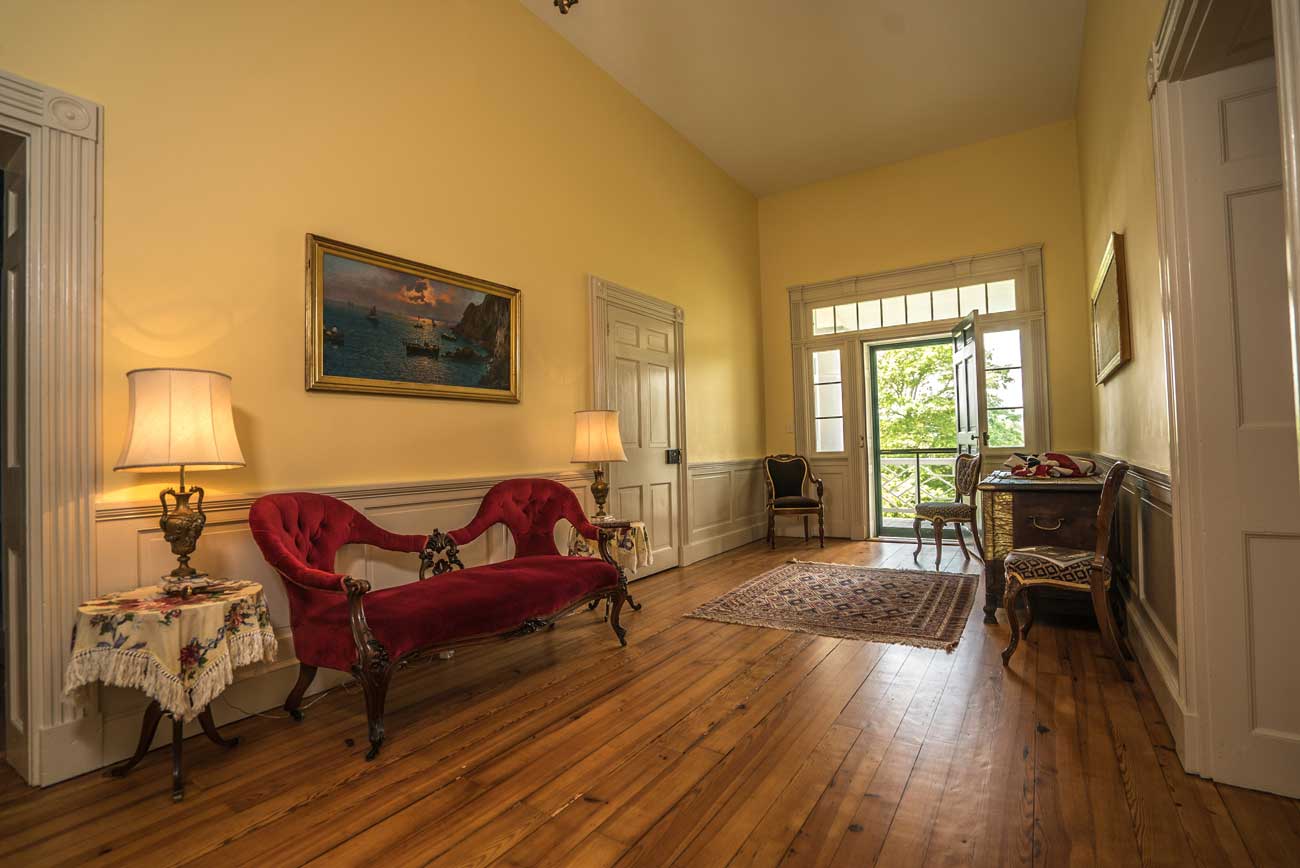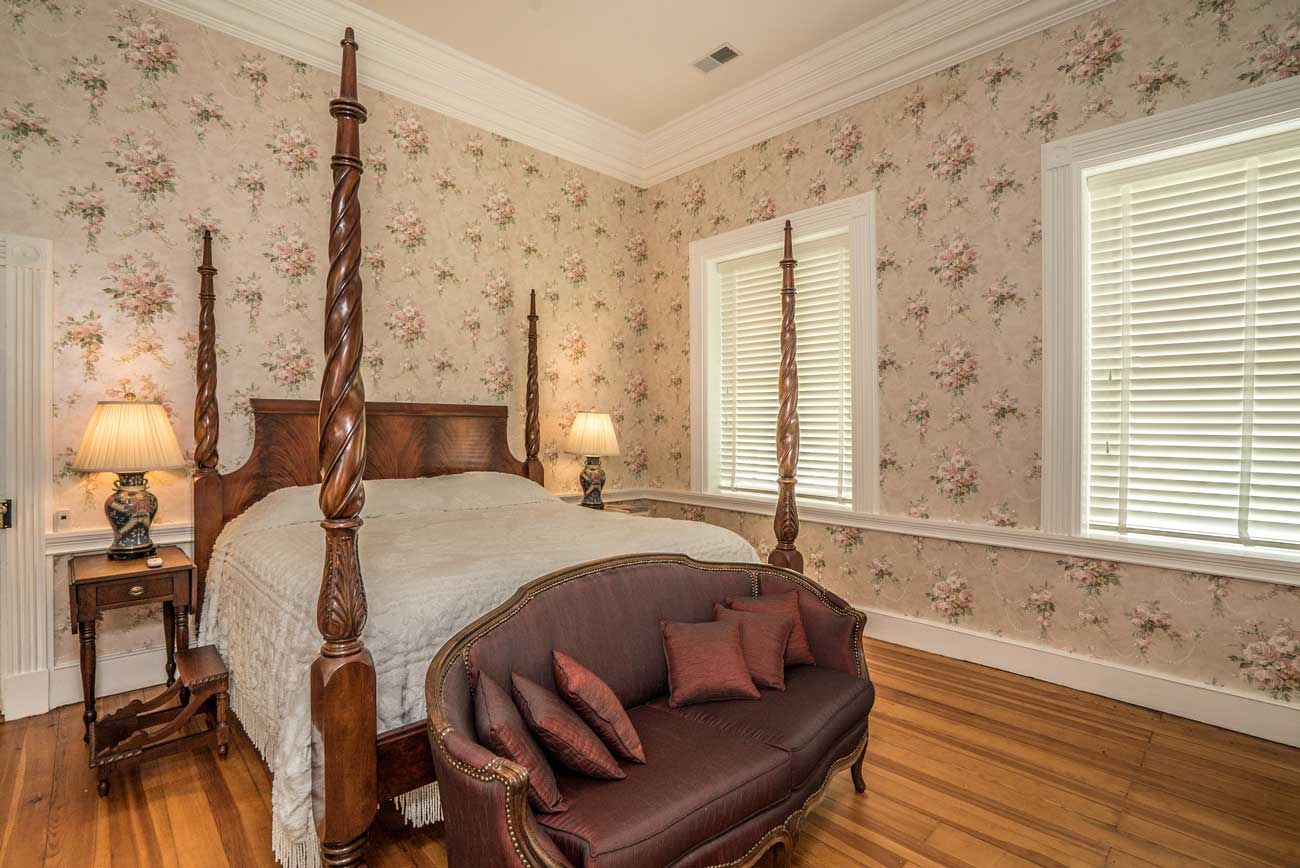 King Plantation Bed in the Delilah Caperton Suite
Elmwood's three suites are very spacious, and feature five star plus amenities including king four poster beds, clawfoot tubs and heated towel racks.
Its festive every day here
This is the place where you will live your dreams and provide your imagination with a place to play.

Pictured is a silver tray of cordial glasses collected from dusty souks in Cairo, the San Telmo antiques market in Buenos Aires and the weekend 'flea' market (Marche aux Puces de St-Quen) in Paris.