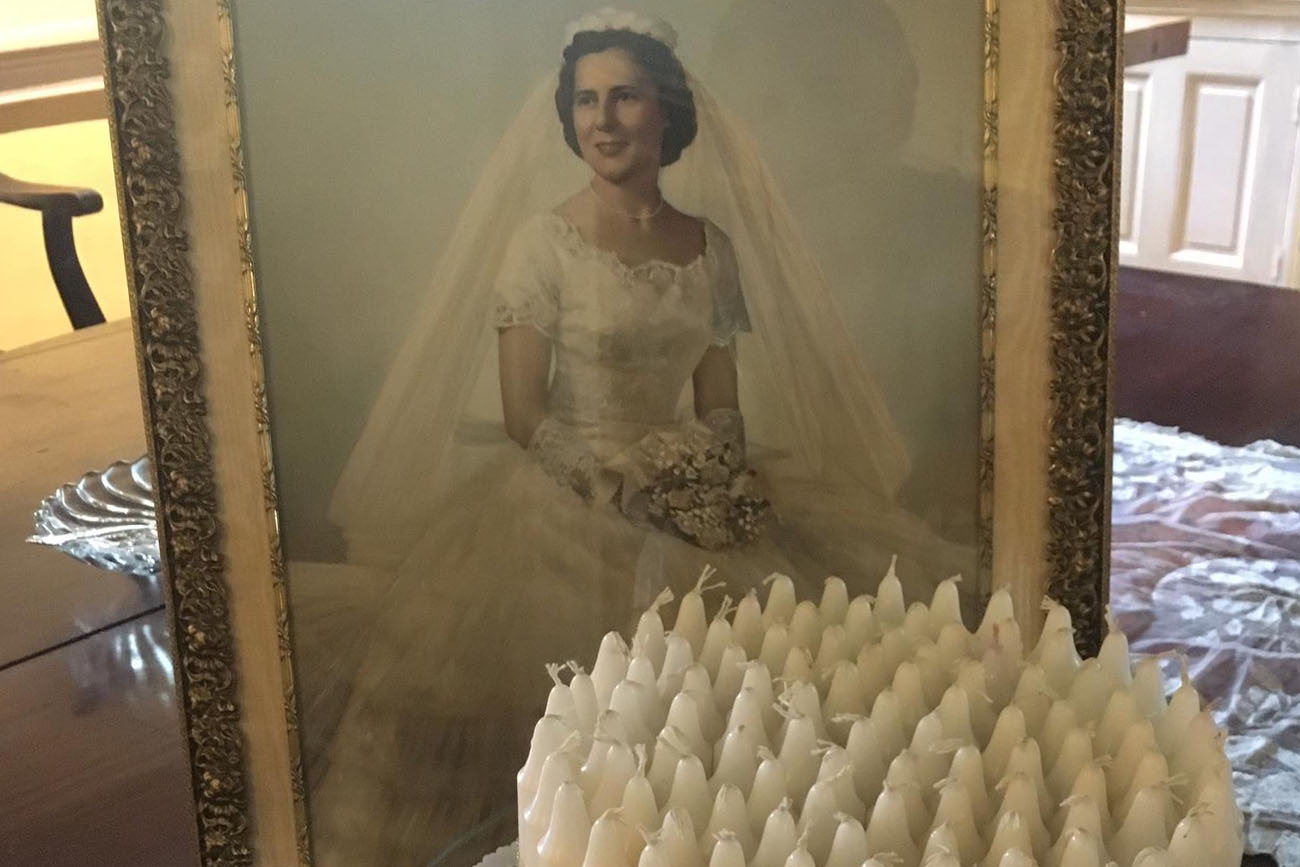 Have a special birthday, graduation, or anniversary with us
We will guide and support you to assure that your event caters to your specific desires.

Pictured is a display from a recent centenial birthday party held here where there were nine people exceeding 90 years in age amongst the attendees.

The ground floor, most frequently used for events, is configured without stairs and is provided with an ADA compliant bathroom, to afford older people the opportunity to enjoy the historic architecture.
Costume parties, masked balls and masquerades
Use your imagination and do something interesting. Have a masked ball like the one shown here taking place in the main floor parlor.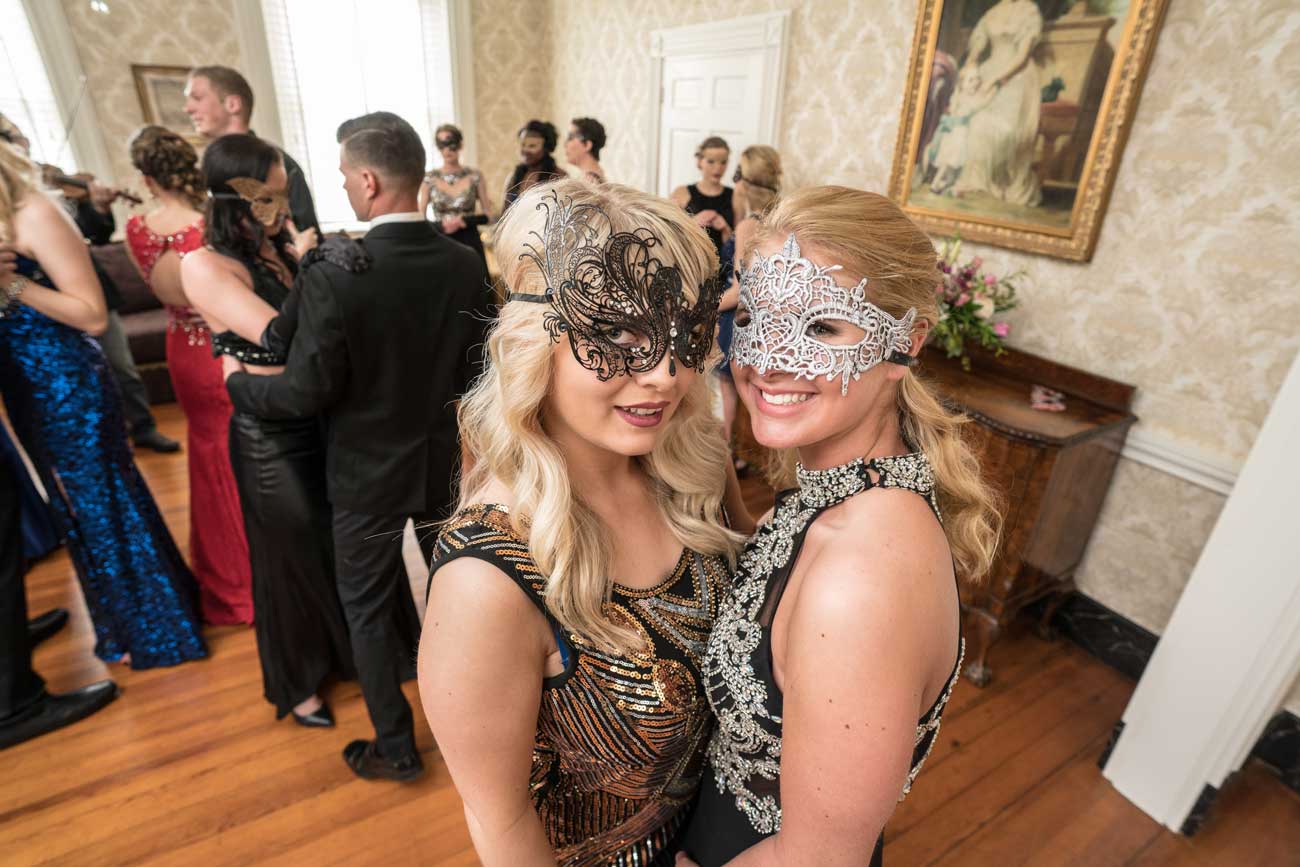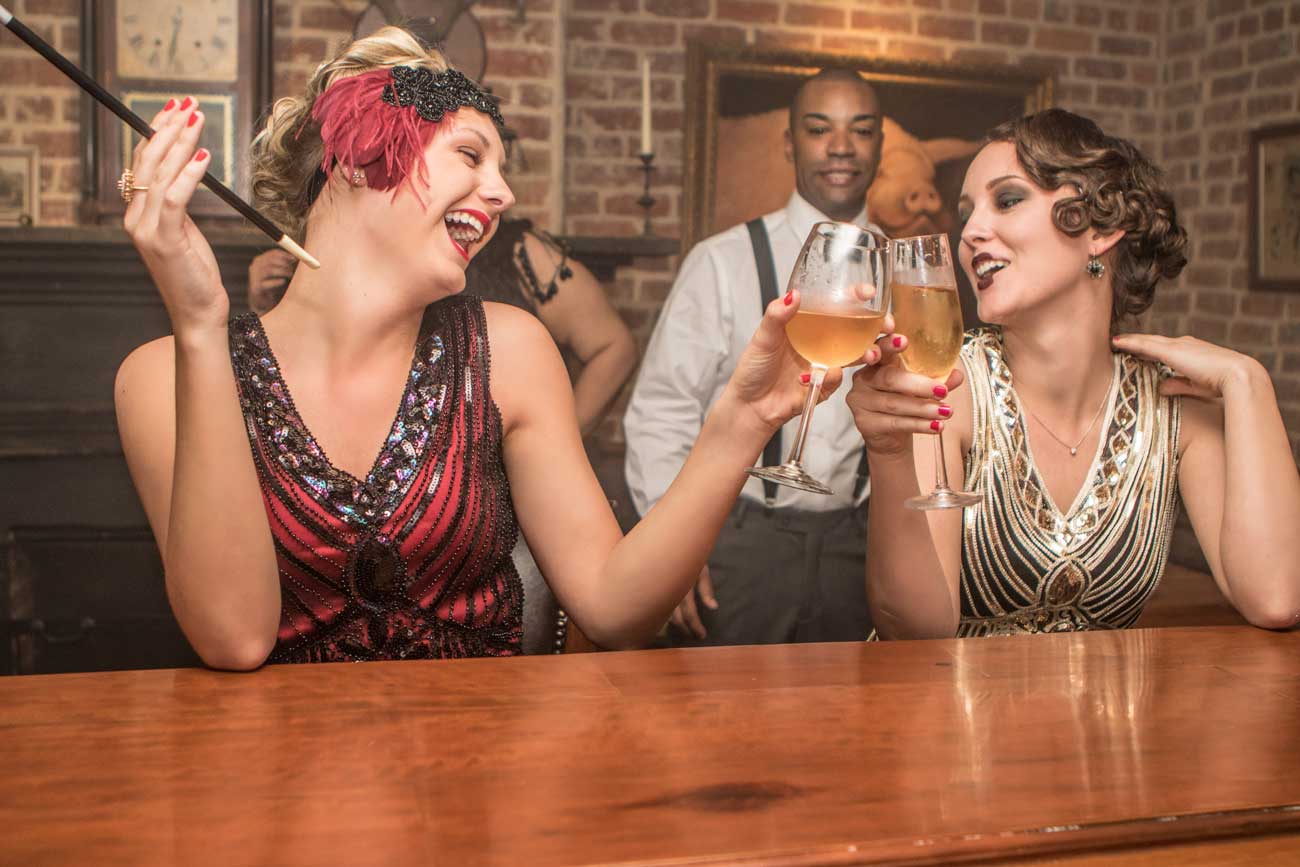 How about a Speakeasy theme?
Flappers having fun in Elmwood's magnificent bar room.

Elmwood is great for theme parties, antique car shows and art shows, murder mysteries, theatricals or intimate accoustic concerts.

Combine overnights with your event to add to the fun.
Hold your Photo Shoot here
Presidio Studios of Monroe County held a big multi-styled photo shoot with local models at Elmwood with spectacular results.

Contact us for details regarding arranging an event like this.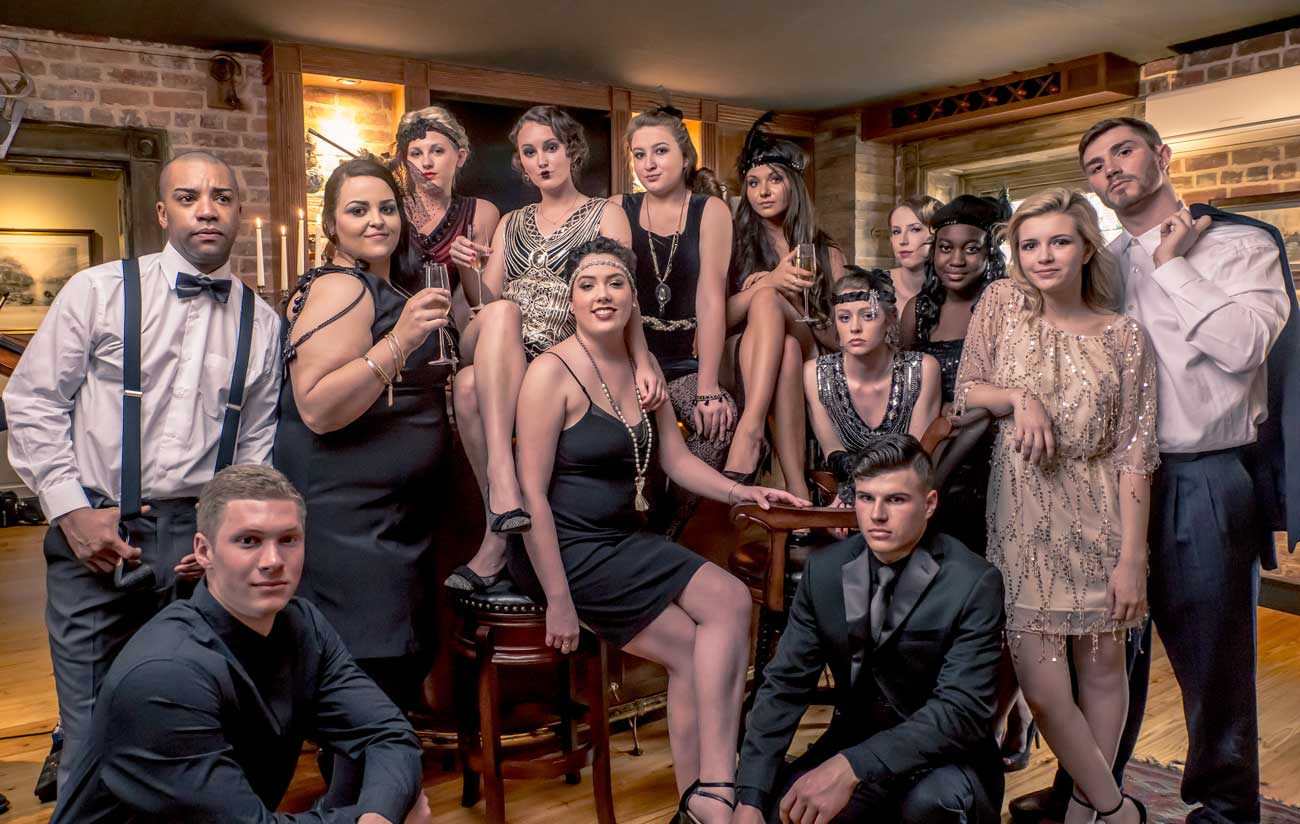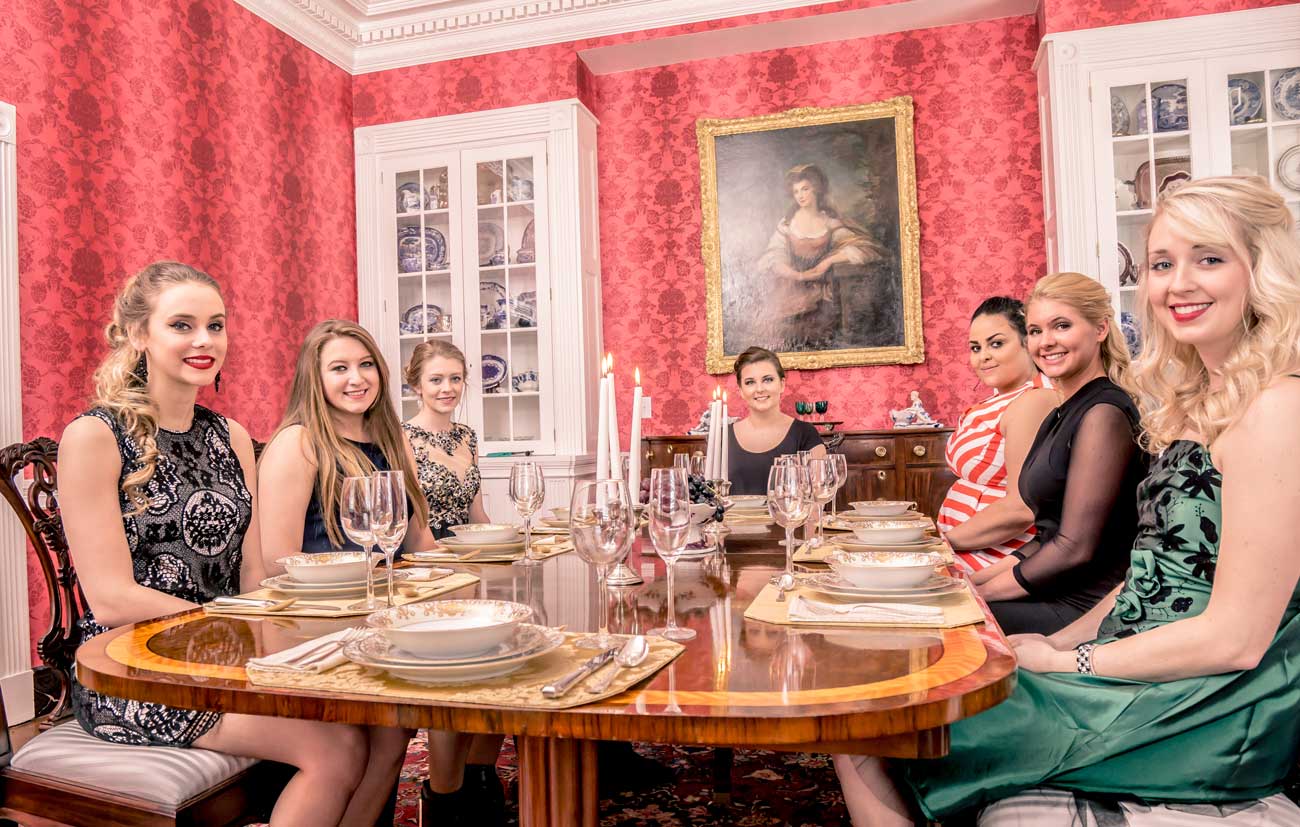 Debutante Parties
At Elmwood, every young lady is a debutante. Plan your coming out party with a meal in the dining room and other entertainment.
Get together with real people
Just do it: Put away the social media and come over here and get together with real people.

We guarantee that you will have a lot of fun.

Download our Events infosheet here: Event Price List